Full Power Motors - Top 3
About Sam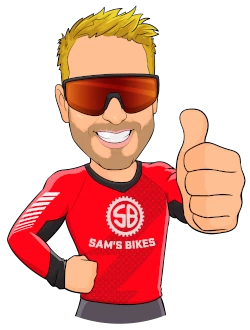 Riders, welcome! I started riding when I was 2.5 years old and racing BMX when I was 4 years old and I've barely been off a bike since. As a teen all my spare time was spent riding mountain bikes on the single-track and fire trails through the hills around my hometown.
Now in my 40s and the new challenge is eMTB. I'm testing the best bikes and parts and reviewing them on YouTube.
On my YouTube channel you'll find me geeking out over geometry numbers and suspension settings. My riding style is downhill and trail riding with a bit of bike park. I'm always into upgrading the bike, the cockpit, tyres and suspension to get the feel and performance just right. See you there!